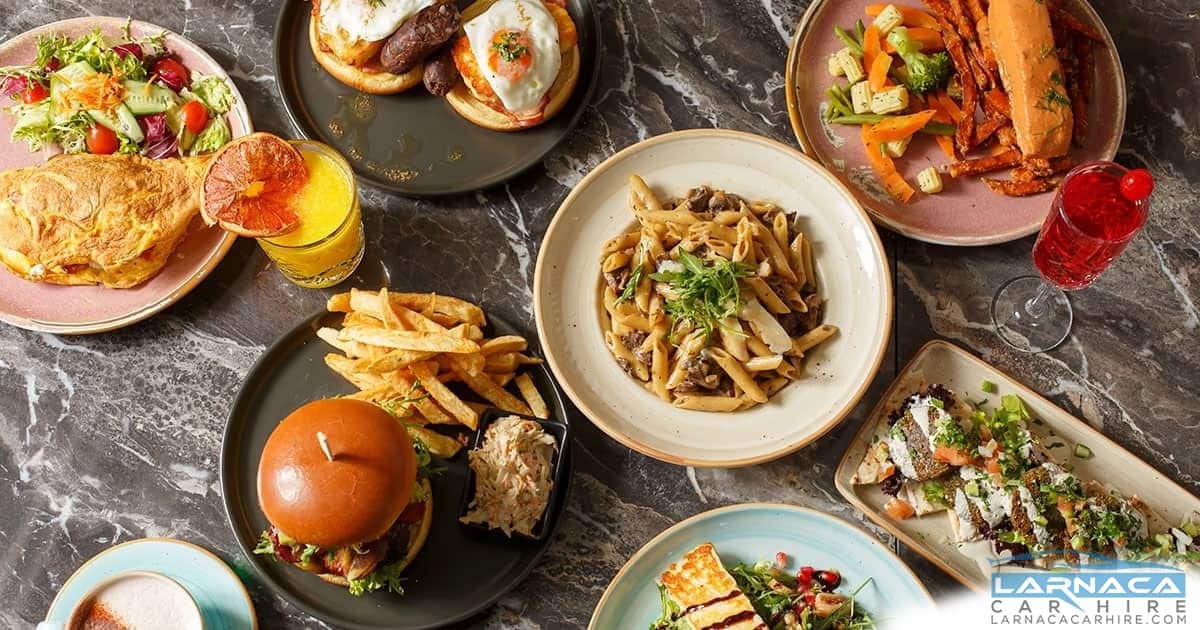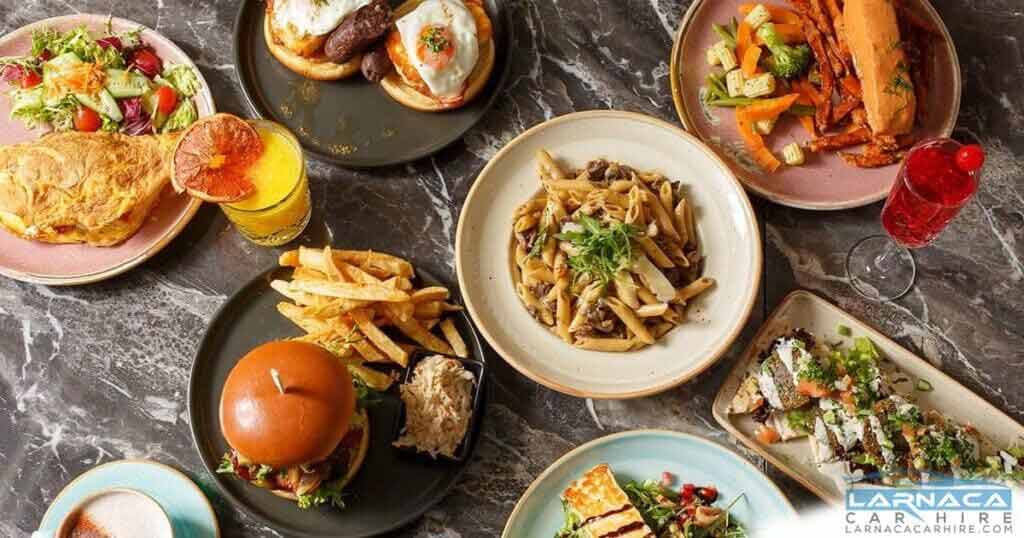 The 7 Best Restaurants in Larnaca You Simply Cannot Miss!
Blimey! You're finally in Larnaca, aren't you? Time to pamper those taste buds with some Cypriot cuisine. However, finding a place to dine out here might be a bit daunting. Don't you worry, I've got your back. Let's embark on a gastronomical adventure and uncover the 7 best restaurants in Larnaca.


1. To Kafe Tis Chrysanthi's
First off, let's head to a homey place right in the town centre. To Kafe Tis Chrysanthi's is more than a restaurant – it's a burst of Cypriot culture. Now, why do I love it so much? Their delicious and authentic halloumi dishes – can't get enough of 'em! They also serve up a fantastic Sheftalia, a traditional Cypriot sausage.


2. Stou Roushia Tavern
Up next, we find ourselves in the town centre yet again at Stou Roushia Tavern. A local favourite for a reason, it's all about the Meze here. Enjoy a parade of delightful dishes served one after the other. My personal favourite? The grilled octopus.


3. The Brewery
Do you fancy a pint of craft beer? If yes, The Brewery in the town centre is your next stop. Combining exceptional brews with a menu bursting with flavour, you'd be hard-pressed not to have a good time here. The beer-battered fish and chips are ace!


4. Ocean Basket
I reckon a trip to a coastal town like Larnaca is incomplete without savouring some seafood. Ocean Basket, located near the airport, serves top-notch seafood platters that'll make you say "it's the best I've ever had!" – promise!


5. Art Café 1900
Ready to step back in time? Art Café 1900, located in the town centre, is a quirky spot brimming with old-world charm. Enjoy a steaming cuppa and some baklava here. It's a different experience altogether, I tell you!


6. Militzis
No restaurant list in Larnaca is complete without Militzis. This seaside restaurant offers the best view of the Larnaca seafront and traditional dishes like kleftiko that simply melt in your mouth. It's like a bit of heaven, it is!


7. Zephyros Restaurant
Lastly, if you're catching a flight and looking for restaurants in Larnaca airport, head to Zephyros Restaurant. Their fast service and delicious Cypriot dishes will leave you smiling even if your flight is delayed. The moussaka here? Absolutely belting!
Summary
So there you have it – a round-up of my top 7 restaurants in Larnaca. Whether you're yearning for a traditional Cypriot meal, a seafood feast, or a quick bite before your flight, this list has got you covered. Just remember, good food is meant to be savoured. So, take your time, enjoy the unique flavours and don't forget to come back for more!
Well, that's about it from me. I'm off for a pint and some fish and chips at The Brewery. Maybe I'll see you there. Cheers!
Remember, these are just my personal favourites and there's a whole world of flavours waiting to be discovered in Larnaca. So go on, explore and let your taste buds be the judge. Happy feasting!