Renting a Citroen C4 Grand Picasso in Larnaca: All You Need to Know
You've likely stumbled upon this article with a burning question in mind: How do I "Rent A Citroen C4 Grand Picasso" in Larnaca? Maybe you've heard tales of its sleek design, spacious interiors, or the smooth drive it promises. Well, I've got good news – by the time you finish this article, not only will you have all the information you need, but you might even discover a delightful alternative you hadn't considered! Let's dive in, shall we?
Rent Rent a Citroen C4 Grand Picasso
Why Rent a Citroen C4 Grand Picasso?
Firstly, let's talk about why the Citroen C4 Grand Picasso is the talk of the town. With its modern design and ample space, it's ideal for families and groups looking to explore Larnaca in style. The seven-seater ensures everyone gets a comfy spot, making those long drives a breeze.
Finding the Perfect Rental: How and Where?
Near Me Options
If you're wondering about "rent a Citroen C4 near me" options, Larnaca has a plethora of choices. With the growing popularity of this vehicle, many rental services are offering competitive prices.
Larnaca Specialties
For those specifically in Larnaca, you're in luck. Larnaca Car Hire offers top-notch services. So if you're looking to "rent a Citroen in Larnaca," we're your best bet. We have the latest models, and trust me, you won't be disappointed!
The Booking Process
It's simpler than you think. Once you decide on the vehicle, you can visit the website, pick your dates, and you're all set. The best part? No hidden fees. You get what you see.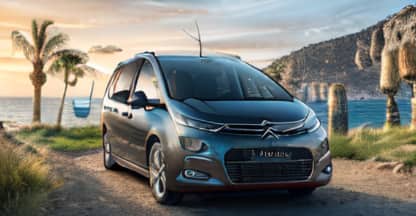 Things to Consider
Insurance: Always opt for insurance. You never know when it might come in handy.
Fuel Policy: Different rentals have different fuel policies. Always check in advance to avoid surprises.
A Delightful Alternative
While the Citroen C4 Grand Picasso is undeniably appealing, there's another contender you might want to consider. Ever thought about driving the Ford Galaxy? It's spacious, comfortable, and offers a smooth drive. Perfect for those looking for something a tad different but equally elegant. To learn more, Rent A Ford Galaxy.
Cyprus Responsible Tourism Summary
Cyprus annually welcomes over two million visitors, showcasing its rich culture, hospitality, and scenic beauty. While tourism boosts the Cypriot economy and supports many jobs, it also consumes significant water and energy and generates waste. The nation is actively promoting responsible tourism, with many accommodations focusing on environmental sustainability and supporting local communities.
Tourists are encouraged to experience the Cyprus Breakfast at hotels, connect with local producers, and explore the island's nature and wine trails. Cyprus aims to offer unforgettable experiences and hopes that its dedication to responsible tourism will entice visitors to return.
Recommendation to visit Santa Barbara Beach – Blue Flag
Located in Agios Tychonas in the Lemesos district, the serene and stylish Santa Barbara Beach boasts clean waters, enhanced by an artificial reef and proximity to the ancient Amathounta port, making it perfect for snorkelling. Visitors can also explore the historical footpath leading to the port of Amathounta. Essential amenities, including sun beds, showers, and eateries, are readily available. Safety is ensured with lifeguards on duty from April to October. Easy access to Santa Barbara Beach is available for all modes of transport, with convenient parking facilities.
Concluding Thoughts
Larnaca is a beautiful place, and to truly experience it, you need the perfect vehicle. The Citroen C4 Grand Picasso fits that bill effortlessly. However, remember my friend, renting a car is not just about the model, it's about the experience. From the moment you pick up the keys to when you return them, every moment should be seamless.
Having been in Larnaca for a fair amount of time and tried various car rental services, Larnaca Car Hire never failed me. So, whether you go for the Citroen C4 Grand Picasso or the Ford Galaxy, you're in for a treat.
Safe travels, and see you on the road!